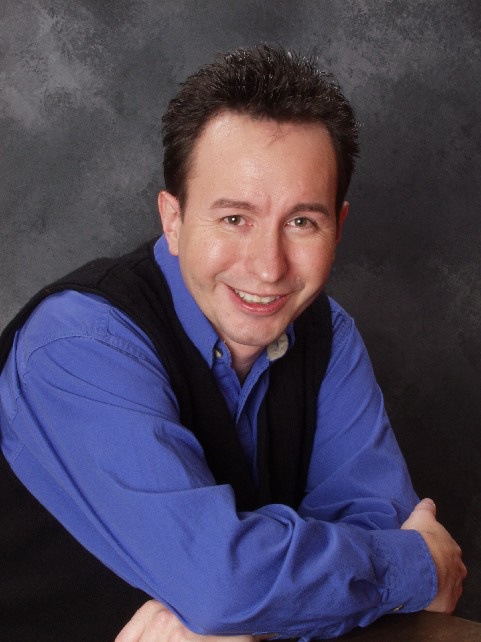 Stephen Klein – CEO and Founder
Our founder, Stephen Klein, started Zareco Inc. in the spring of 2008 to fulfill a need businesses had to embrace the Web 2.0 era of online media, advertising, and internet presence. Later moving onto web and cloud service technologies.  Today he is on the cutting edge of web technologies and Media production.
An entrepreneur and high tech enthusiast, Stephen has worked in the area of high tech media and web technologies for over 20 years. He created his first website in 1995, complete with multi-media and video presentations at a time when motion video on a webpage was something previously unheard of, and a brand new experience.  As a result of this success and other related projects, he launched Interjize, Inc.,  an internet marketing and website development company in 1998.  Soon the company grew, serving local area businesses as well as businesses nation wide –  providing online website presence, specialized functionality, and online advertising.
Five years later, and after the death of his father, Stephen sold Interjize and went onto pursue interests of giving back to the community.  While his company was a success, he still felt something was missing.  
As a result, he decided to do volunteer work at non-profits devoted to helping others and helping the community through charitable works. He started a non-profit organization devoted to helping the environment, Enviro-Eye, founded in 2006, educating adults and students of the importance of recycling, land stewardship, and resource management.  Today he is still active with mission-related work. He sits on boards and committees of mission and diversity-related issues, including that of medical organizations devoted to helping the poor and vulnerable.
Stephen works with groups and programs for bringing mindfulness to people of all ages, including those at the workplace by creating engaging activities that help the whole person; mind, body, and spirit.
Even the name Zareco, also has a mission of it's own, which the very word, Zareco, stands for "Dawn of a new Ecology" or "Dawn to a new way of thinking…"  Which Steve attributes for creativity, thinking outside the box, and constantly improving.
Allow the Team at Zareco to Work for You